Meet our board members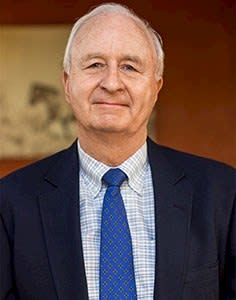 Robert (Bob) Kayser has served as a Memorial Hospital of Converse County board of trustee member since 1997 and currently serves as board chair. Kayser's vast business experience includes leadership positions in several Fortune 500 corporations as well as numerous private ventures. His understanding of the many complexities of healthcare and his true love of Wyoming make him a valuable member of the Memorial Hospital family. Kayser currently serves on the building committee. He and his wife, Jerrie, live on a ranch outside of Douglas.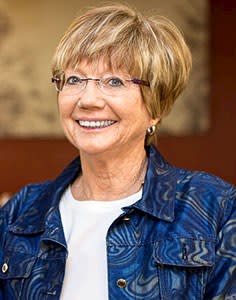 Gay Bolln has served on the Memorial Hospital board of trustees since 2010 and currently serves as the board vice chair. A Douglas native, Bolln graduated from the University of Wyoming and then returned to Douglas and Memorial Hospital where she worked in the lab for 38 years before retiring. In addition to her work on the hospital board, Bolln is active in her church and with Jubilee House, a transition home for women who are leaving prison. Her experience in healthcare, familiarity with the operations of the Hospital, and her dedication to improving the patient's experience at Memorial Hospital makes her an ideal board member. When she is not busy volunteering in the community, Bolln enjoys spending time with her grandchildren in the mountains, following Cowboys football and basketball, and hanging out with her black lab.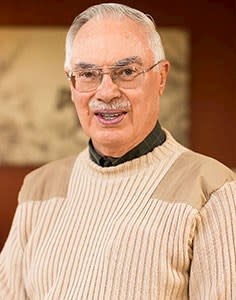 Charles Lyford has served on the Memorial Hospital of Converse County board of trustees since 2001 and currently serves as board treasurer. Dr. Lyford graduated from the University of Iowa School of Medicine and completed his family practice residency at San Bernardino County Hospital in California before serving a year in Vietnam.
Upon his return to the States, Dr. Lyford was stationed at the Munson Army Hospital in Leavenworth, Kansas He completed his internal medicine residency as well as a fellowship in gastroenterology at Kansas University Hospital. Dr. Lyford moved to Casper, Wyoming, in 1974 where he practiced at the Wyoming Medical Center until his retirement in 1996. In addition to his duties on the hospital board, Dr. Lyford is a member of the Lions, a master gardener and a wood craftsman—having built kitchen cabinets for over 30 Habitat for Humanity homes. Dr. Lyford and his wife, Joyce, live on acreage outside of Glenrock, Wyoming.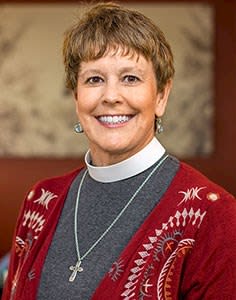 Bobbe Fitzhugh has served on the hospital board of trustees since 2015. A Wyoming native, Fitzhugh graduated from the University of Wyoming with a Bachelor's Degree in Political Science and a Master's Degree in Public Administration. She spent 30 years with the city of Douglas, serving 15 years as the Douglas City Administrator. In 2009, Fitzhugh and her business partner formed Community Builders, Inc. (CBI), where she serves as president.
Fitzhugh is an active member in the Douglas community. She is the executive director for Bobbi's House, which serves as a Hospital Hospitality House. She is also involved in Rotary International at both the local and international levels, serving for many years as chair of the District Rotary Youth Exchange Committee. Fitzhugh is a member of the Episcopal Church as an ordained Deacon and was ordained into the priesthood in December, 2015.
Fitzhugh and her husband live on a 6,500-acre ranch in East Central Wyoming where they raise commercial Red Angus cattle. They have two grandchildren, Ella Mae and Hazel Grace, and spend as much time with them as they can. In her spare time, Fitzhugh enjoys traveling, hiking and reading.
As a Wyoming native, Nick Linford grew up in the Douglas and Casper communities and now resides in Glenrock with his wife, Jana, and their two children. Nick is a graduate of the University of Wyoming with a degree in Business Administration and Finance. Upon graduation, he worked in Laramie helping individuals and families enroll in Wyoming's Medicaid program for the Department of Family Services. He changed careers, going to work at a local bank before moving with his family to Glenrock in 2013 to take his current position as the Branch Manager of Hilltop National Bank. Nick is involved in the community as the president of the Glenrock Economic Development Corporation, is active in his church, and helps coach his son's baseball and soccer teams.