Rural Students Give The Gift Of Comfort With Life Skills Lesson!
On Thursday afternoon, students and staff from the Moss Agate Rural School presented Memorial Hospital of Converse County with a custom, handmade Mickey and Minnie quilt. What's special about this quilt is it was made by the students!
Last fall, the students did a unit on life skills and one of those life skills was learning how to sew. With the help of their teachers, the students learned how sew a 9-patch square by hand. After each student completed their square, they decided to put them together to make a quilt. It took them about a month and a half to complete the quilt, working on it one day a week for an hour. The back of the quilt has the signatures of all the students who helped make the quilt.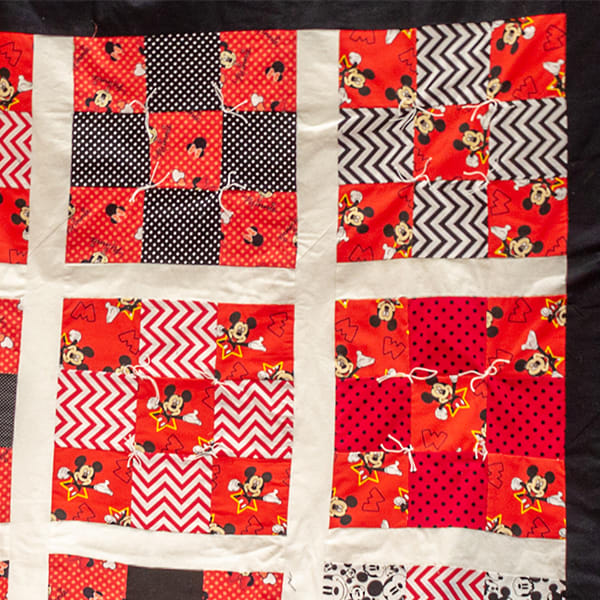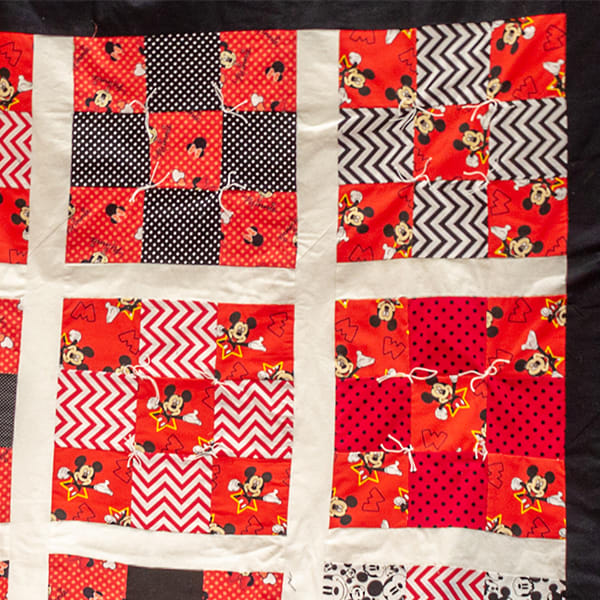 Once the quilt was complete, the students all agreed that they wanted to donate it to the hospital. "Knowing that the quilt was designed for kids, the students decided that they wanted to donate it to the hospital for kids who might be scared or need to stay warm," said teacher Carl Kosters. The quilt will be used in the Pediatric room on third floor to help provide cheer and comfort for our little patients.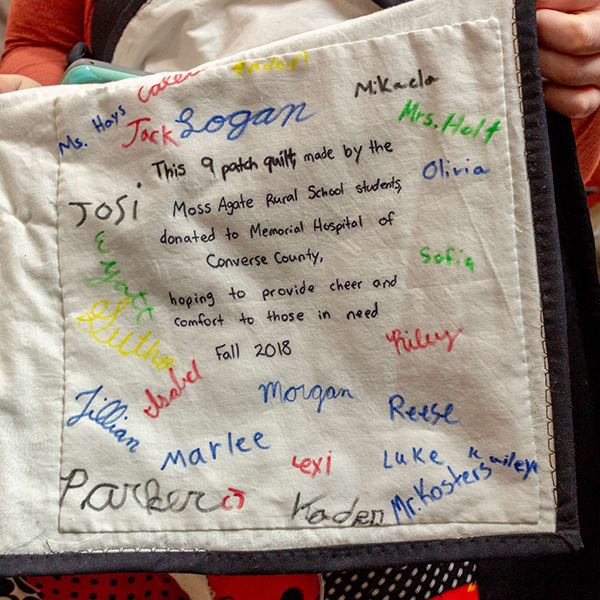 Students:
Caleb Casey
Jillian Ewing
Riley Pearce
Logan Shoemaker
Reese Reagan
Isabel Casey
Wyatt Ewing
Jack Isenberger
Morgan Turner
Olivia Ewing
Guthry Gates
Parker Pearce
Mikaela Pitts
Kaden Turner
Luke Isenberger
Marlee Philbrick
Paden Shoemaker
Lexi Doherty
Sofia Pitts
Kaeley Reagan
CJ Veldhuizen
Josilyn Price
Teachers:
Jackie Holt
Carl Kosters
Morgan Hays
Jacque Pexton
Dick Pexton