Memorial Hospital Ambassadors Named Auxiliary of the Year
Hospital news
|
Tuesday, September 26, 2017
Contact: Karl Hertz
The Wyoming Hospital Association has named Memorial Hospital of Converse County's Ambassador Program the 2017 Auxiliary of the Year. The announcement was made during the WHA's Annual Meeting on September 20, 2017, in Sheridan, WY.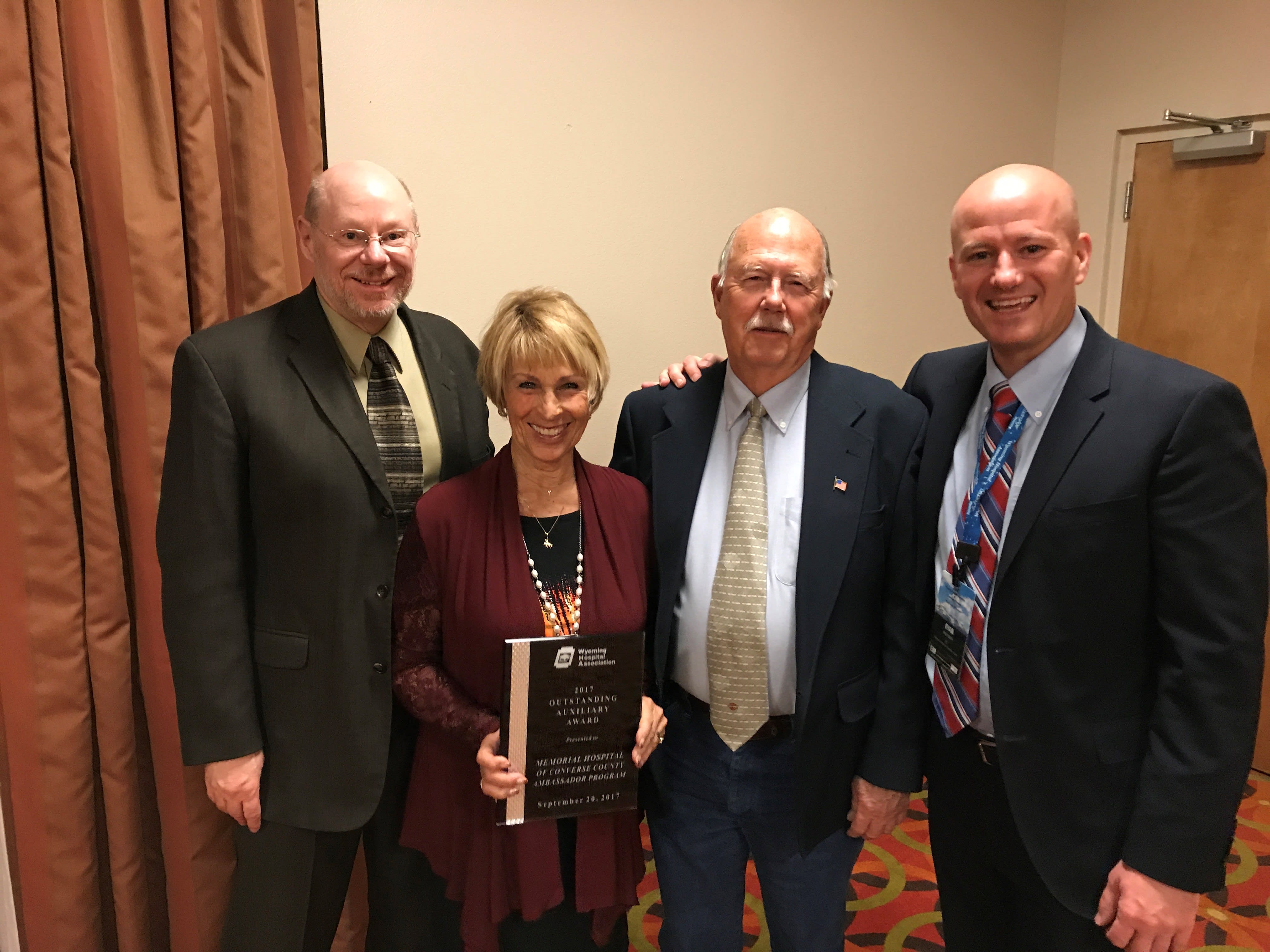 The Ambassador program began in 2013 as a reboot of the existing volunteer program. Ambassadors take phone calls, schedule rides to and from appointments, escort patients and families to their appointments, assist at the curbside, and work tirelessly to ensure the hospital fulfills its mission to provide excellent care with compassion.
In the fiscal year 2017 Memorial Hospital Ambassadors Volunteered more than 2,600 hours and drove 5,800 miles in Converse County providing free transportation for 1,040 appointments. The Oncology Ambassadors provided transportation of patients to Casper, Wyoming for an additional 266 appointments, driving 13,340 miles, some days making as many as three trips.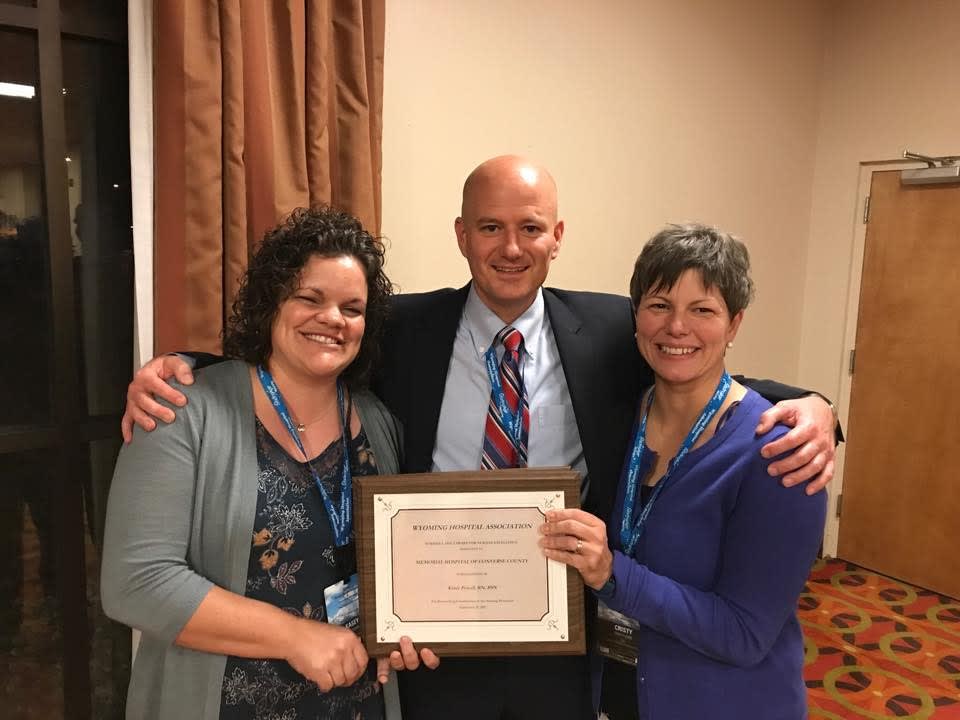 Memorial Hospital CEO Ryan Smith said "Our Ambassadors treat our patients like family, friends, and neighbors because they are, and in doing so have reduced our patient and visitors anxiety, created a warm and welcoming environment and proven that great healthcare can be provided by anyone. I am so proud of our Ambassadors and all they have done for our community. They are most deserving of this award."
Culture Officer and Ambassador Coordinator Frank Wiederrecht along with Ambassadors Sally and Bernie Seebaum accepted the award on behalf of the hospital and the Ambassador Program.
During the WHA Annual Meeting, Kasey Powell was recognized for her nomination for the Norman S. Holt Nurse of the Year. Powell wears several hats at Memorial Hospital working in Cardiac Rehabilitation, Labor and Delivery, Inpatient, and as the hospital's Nurse Educator. CEO Ryan Smith was also recognized and thanked for his two years as the Wyoming Hospital Association's Chairman and as the WHA Political Action Committee's MVP. Smith will continue to serve on the WHA Board as the Immediate Past Chair.