Memorial Hospital of Converse County Announces Primary Care in Wheatland
Hospital news
|
Friday, September 11, 2020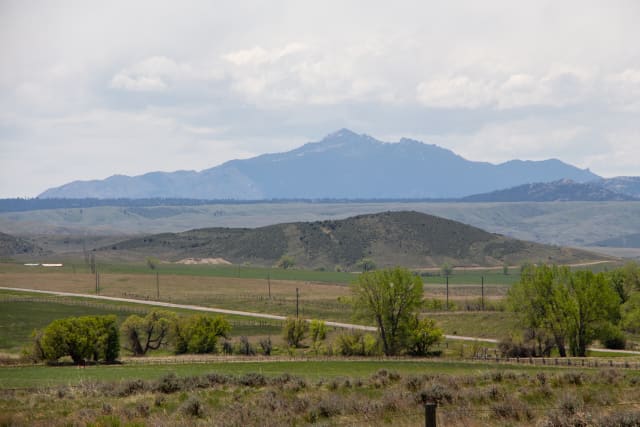 Contact: Karl Hertz
On Thursday, September 10th, 2020, Memorial Hospital of Converse County (MHCC) announced they would soon offer Primary Care in Wheatland, Wyoming. MHCC is also bringing back the Laramie Peak Medical Clinic name to Wheatland. Once owned by Dr. John Thalken, who has since been employed by MHCC as a physician for many years, the Laramie Peak Medical Clinic was the stand-alone health clinic for many years. "I'm excited to see my former clinic name brought back to life in Platte County," said Thalken. "I hope to see my Platte County patients in our Wheatland clinic soon," he added.
The new Laramie Peak Health Clinic will primarily staff the longtime Platte County providers Tanda Hicks, FNP, and Peggy Johnson, FNP. The clinic will provide a location for MHCC specialty providers from various specialties, including Orthopedics, General Surgery, Obstetrics & Gynecology, Ear, Nose, and Throat, and Internal Medicine.
Hicks and Johnson are familiar faces in the Wheatland healthcare community. Johnson began her nursing career in 1979 as a staff nurse at Platte County Memorial Hospital. She received her Masters of Nursing and Family Nurse Practitioner degrees from the University of Wyoming in 1998 and served as an Instructor of Nursing at Laramie County Community College. In August of 1998, Johnson joined the Laramie Peak Medical Clinic and later the Banner Medical Group, where she most recently worked.
Hicks received her Masters of Nursing and Family Nurse Practitioner degrees in 2002 from the University of Wyoming. She then worked for Correctional Healthcare Management in Cheyenne and Cheyenne Skin Clinic before joining the Laramie Peak Medical Clinic in Wheatland in 2002. In 2004, Hicks joined the Banner Medical Group in Wheatland.
"We love our patients and our community," said Johnson and Hicks in a joint statement. "We are excited to be part of Memorial Hospital of Converse County and proud to partner together in this investment in Wheatland." MHCC provided Orthopedic and ENT specialty care in Wheatland from the Wheatland Medical Clinic location. Starting in October, the new clinic has plans which include adding both OB/GYN and Internal Medicine to their local services.
"As our patient base grows in Platte County, we felt it was important to expand our primary care providers," said CEO Matt Dammeyer, Ph.D. "Our clinic in Guernsey, led by Sheila Sterkel, PA-C, does a great job and has a tremendous reputation in the region for outstanding patient care. The addition of Tanda and Peggy to our Platte County service area will enhance our patient's overall experience and provide more options for our patients who currently travel to Douglas."
The Laramie Peak Medical Clinic is located at 1356 Shiek Street in the former Banner Health Clinic site. The new clinic is scheduled to begin patient appointments effective October 15, 2020. Until that time, patients can schedule appointments, seek prescription refills, or refer their more urgent healthcare needs for either Tanda Hicks or Peggy Johnson by calling (307) 358-7300.