Memorial Hospital of Converse County Voted Best Hospital and Best Outpatient Surgery In Wyoming By Readers of Casper Star Tribune
Hospital news
|
Monday, October 5, 2020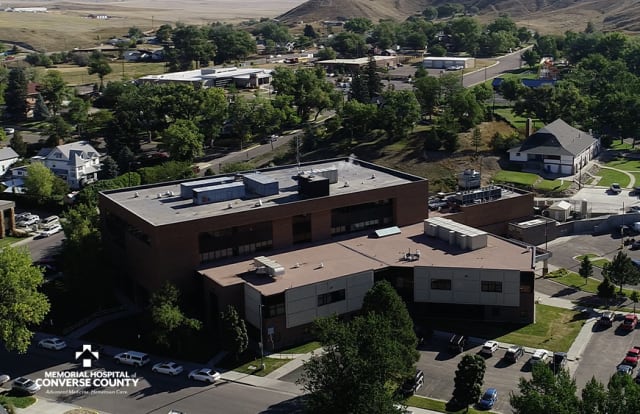 Contact: Karl Hertz
On September 21st, 2020, the Casper Star-Tribune announced its annual Readers Choice - Best of Wyoming Awards for 2020. Memorial Hospital of Converse County (MHCC) was honored with several appearances on this list, including Best Hospital in Wyoming and Best Outpatient Surgery Center in Wyoming. Other honors for the MHCC network of services and providers included:
Best ENT Center
#2 Dr. Frederick Freeman, Douglas and Casper
Family Practice
#1 Joseph E. Mickelson, MD - Western Medical Associates, Casper
#3 Fox Sherrill A MD - Western Medical Associates, Casper
Obstetrics & Gynecology Practice
#2 - Dr. Deeanne Engle, Douglas
Occupational Therapist
#2 Emily Cook - Big Country Rehabilitation, Douglas
"We are honored to have received these awards and the votes of so many in our region," stated MHCC's CEO Matt Dammeyer, Ph.D. "Our mission is to deliver excellent care with compassion, and this shows to us that while we always think we have more work to do in this regard, the patients and communities we serve are feeling that mission is being delivered in their care."
The entire Memorial Hospital of Converse County healthcare community extends its gratitude to those who participated in the awards process and selected MHCC and their providers for these awards. "To hear from our patients and communities in such a way and be their choice of hospital and surgery center is very humbling," shared Karl Hertz, Chief Operating Officer of MHCC. "We are delighted and will continue to provide the patient-centered care we are known for in the state."
Memorial Hospital of Converse County is a regionally focused Wyoming healthcare system headquartered in Douglas. Memorial Hospital has clinic locations spanning across eight Wyoming counties including: Converse, Natrona, Campbell, Carbon, Fremont, Platte, Niobrara, and Goshen. An entire list of winners can be found on the Casper Star Tribune site at: https://trib.com/news/local/casper/casper-star-tribune-readers-choice-2020-awards/article_67a5b30f-8786-5caa-9804-7f63d5f65d1a.html