Meningitis Update - Wednesday October 21, 2015
Hospital news
|
Wednesday, October 21, 2015
Contact: Karl Hertz
Douglas, Wyoming
Meningitis Update
On Wednesday, October 21, 2015 Memorial Hospital of Converse County notified CCSD #1 to report an initial finding of Viral Meningitis specific to a DPS student. Converse County Public Health Officer, Dr. James Morgan, who also serves as the Chief Medical Officer at Memorial Hospital, urges parents and care givers not to panic over the single reported case of suspected viral meningitis. "Most viral infections are usually effectively eliminated by healthy immune systems."
According to Dr. Morgan the most important thing parents and others can do now is follow normal flu precautions such as:
Washing Hands
Covering Coughs
Avoid Touching of the Eyes, Nose or Mouth
Do Not Share Drinks, Food, Straws, Eating Utensils, Lip Balms or Toothbrushes
As a precautionary measure the school district is disinfecting all primary school classrooms and school buses on Wednesday. Memorial Hospital also provided resources to the school district on Wednesday by sending its Clorox Healthcare Optimum-UV System along with Environmental Services staff and Infection Control Nurse, Giselle Grimes. According to Grimes, the ultraviolet light produces UV-C energy which inactivates the DNA and RNA of microorganisms rendering them harmless.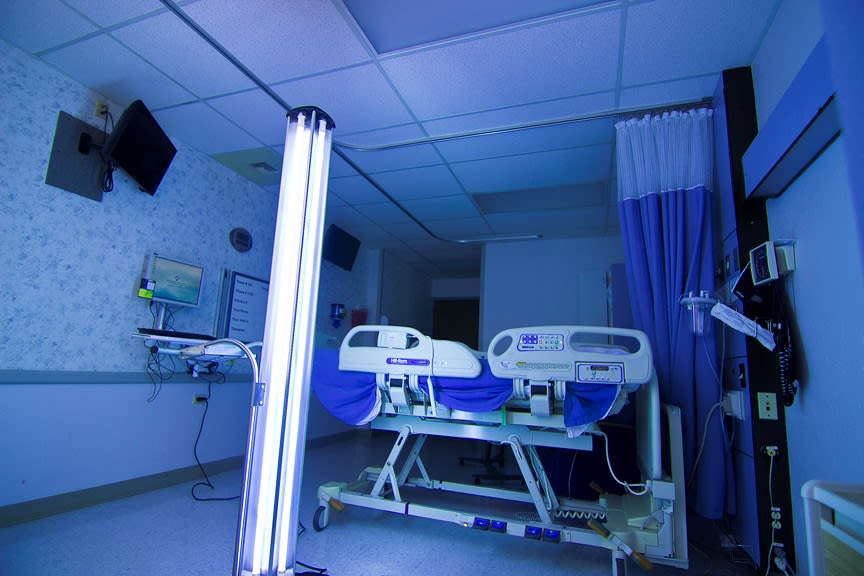 "The light from the UV robot will kill most microbes, bacterial or viral" said Grimes. She added the use of the UV system is not required or current standard of care, but could theoretically provide an additional layer of protection. "Parents should feel very comfortable sending their children back into the classrooms," said Grimes.
Signs of meningitis include:
Severe Headache
High Fever
Persistent Vomiting
If you or family members experience these symptoms you should contact your doctor or go to the nearest emergency department. For more information on viral meningitis go to:
www.mayoclinic.org/patient-care-and-health-information or http://my.clevelandclinic.org/health
​If you have any questions or concerns regarding your student at the Primary School please contact the school office at 358-3502. Thank You!