Western Medical Associates Joins Memorial Hospital of Converse County
Hospital news
|
Monday, August 31, 2020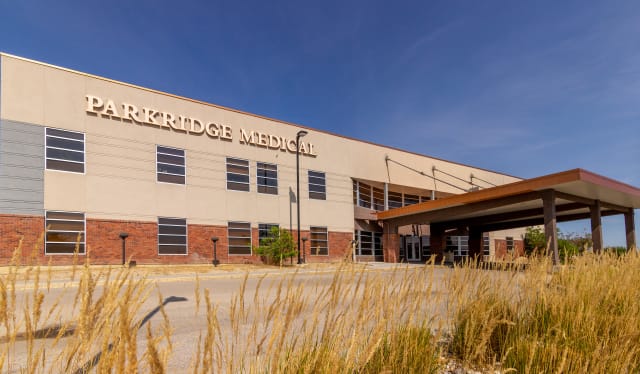 Contact: Karl Hertz
CASPER, WY - On August 31st, 2020, Western Medical Associates (WMA) joined Memorial Hospital of Converse County (MHCC). This partnership represents an exciting new chapter for both healthcare organizations. The move also provides current and new patients in Natrona County an important option in supporting their choices in healthcare.
"Memorial Hospital of Converse County is a regionally focused Wyoming healthcare system not owned or managed by companies based outside of Wyoming," stated WMA's providers in a letter to patients. "Casper is our home, and we believe healthcare decisions are best made and kept locally. MHCC shares those same beliefs, which is why we are so excited to be joining their system."
The senior leadership team at Memorial Hospital had also begun to search for primary care locations to continue delivering excellent care with compassion to patients. "Healthcare as an industry is changing, not only nationally but in our state. To keep healthcare decisions local, partnerships such as this are essential," stated Memorial Hospital of Converse County CEO Matt Dammeyer, Ph.D. "When we spoke with WMA, we realized that this would be a great partnership and ultimately serve patients' needs. It allows us to work together and support further excellence in healthcare in our region."
Many specialists at MHCC have worked alongside WMA physicians for years in the Parkridge Medical Building on Casper's East side. This new partnership will work to further expand the services of each organization in the coming years. "As the healthcare environment begins to change locally, we felt it was important to find a partner who can support our healthcare services in Casper," stated the team of providers at WMA. "MHCC's values and constant commitment to patient care are what attracted us to their organization."
Throughout August, both organizations worked to coordinate details such as clinic hours, staffing, medical records, and billing. However, not much will change at Western Medical from the patient's point of view. "Our location, our providers, and our staff are remaining the same, along with our phone number and website." These decisions will allow services and appointments at both locations to continue to operate fully throughout the transition.
"We are excited to work with WMA and to bring them into our system of providers, services, and clinic locations," added MHCC Board President Bob Kayser. "The Board has the utmost confidence in this partnership. We know it will support and provide important healthcare options and advancements for patients in Natrona County and our State."
Memorial Hospital of Converse County is a regionally focused Wyoming healthcare system headquartered in Douglas. Memorial Hospital has clinic locations spanning across eight Wyoming counties including: Converse, Natrona, Campbell, Carbon, Fremont, Platte, Niobrara, and Goshen.
Founded in 2006, Western Medical Associates provides personalized medical care and expertise. With services ranging from general wellness to complete medical imaging, their providers attend to 16,000 patients in Natrona County. WMA supports two clinic locations in Casper employing seven providers and thirty medical support staff. Find out more at www.WestMedDocs.com.
###