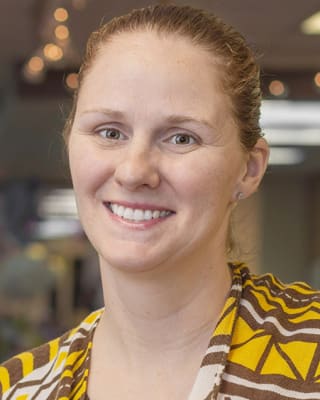 Amanda Dykes, DNP
Doctorate of Nursing Practice
Occupational Health, Employment Health
Accepting new patients
Gender
Female
Facilities
Memorial Hospital Physician Clinics
Status
Active
Special practice interests

Occupational Health

DOT Medical Exams
Biography
Amanda is a lifetime Wyomingite, raised on a ranch outside of Fort Laramie, Wyoming with her brothers and sisters. After graduating from Lingle High School, she attended Eastern Wyoming college on a vocal activities grant. She then transferred to Chadron State College where she played basketball before receiving a Bachelor's degree in business administration. Amanda then spent some time working for children services at St. Joseph Children's Home, followed by the Wyoming Youth Challenge Program, where she was the Commandant. Following that, Amanda went back to school at the University of Wyoming, obtaining her Bachelor's of Science in Nursing through the BRAND program. She immediately started the Doctorate of Nursing Practice program through the University of Wyoming, graduating in 2019.
Amanda is excited to be focusing on occupational and employment health at the Medical Office Building for Memorial Hospital of Converse County. She is thrilled to be a part of the MHCC team, joining her mother Sheila Sterkel, a Physician Assistant working for MHCC at Register Cliff Rural Health Clinic in Guernsey, WY. Amanda loves how she can be a vital part of the community with interactions revolving around occupational health. She is certified through the Federal Motor Carrier Safety Administration as a DOT medical examiner.
Amanda moved to Douglas in September 2019 with her husband John, and their 3 daughters Abigail, Andrea, and Audrey. Their girls are active members of the Converse County Waves swim team and enjoy basketball and volleyball. They are excited to be a part of the Douglas community. Amanda likes to spend her free time gardening, baking and fishing anytime she can. She is happy to be able to continue her career in Wyoming, the state she proudly calls home.